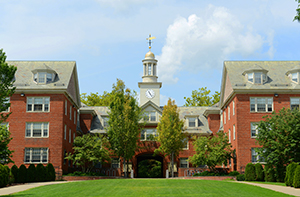 About Admissions Counseling
We help many of our students polish their essays and make their way through the application process, but TYB does not provide full-service admissions consulting. After all, being a test prep expert is a full-time job! If you need more help than we can provide, we know some excellent full-time admissions consultants who can help.
There is far more to getting into the school of your choice than simply performing well on a standardized test. Whether applying to college, law school, business school, or graduate school, the total package needs to be polished so that you stand out. Even students applying to private middle schools and high schools will need more than just the right numbers.
Your essay is your opportunity to stand out to the admissions committee. Whether you need significant assistance editing, or just a bit of inspiration, we can help you create a finished work to help bolster your petition for admission, or we'll find you someone who can.
Private / Independent School Admissions
Whether your child seeks admission to a private day school in the Tri-State region or to an elite boarding school further from home, Test Your Best can help. As an alumnus of The Buckley School and The Dalton School in New York and of Milton Academy in Milton, MA, TYB's Founder has firsthand knowledge of what it takes to gain admission to the finest private schools. Jay and his tutors have helped students earn spots at a multitude of schools, including boarding schools like Choate and Philips Exeter Academy and day schools like Greens Farms Academy and St. Luke's School here in our backyard. The application process for middle schools and high schools can be overwhelming, and the competition is fierce. Let Test Your Best provide the edge your child deserves.
High school students and their parents often find themselves in a difficult spot at the end of Junior year because they haven't been provided with the information they needed early enough to properly plan. Starting Freshman year, the SAT Subject Tests should be discussed. Also, extra-curricular activities should start to appear on a student's resume during Freshman year. We'll walk students and parents through everything they need to know and help you develop a comprehensive yet flexible plan that will make Senior year less stressful and more productive.
We often work hand-in-hand with professionals who specialize only in college admissions consulting, so whether you need just a little help or a lot, we can make it work for you!
Law School, Business School, Graduate School Admissions
Different programs raise different concerns for students, and I can help you separate the hype and the rumors from the facts. Whether you're a current college student or you've been in the workforce for years, I can help you package yourself in the way most likely to gain you admission to the school of your choice.

The admissions process can be cold, tough, and complicated. Let us make it as painless as possible and let us help you Test Your Best and Learn to Succeed!